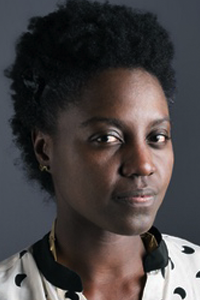 Andrianna Campbell is a doctoral candidate in the Department of Art History at the CUNY Graduate Center, where she specializes in American art. Her doctoral research focuses on Norman Lewis and Abstract Expressionism in the post-World War II period. Alongside her scholarly research, she is the author of essays and reviews on contemporary art for Artforum, Art in America, Even and Frieze. Campbell was the coeditor of Shift: A Graduate Journal of Visual and Material Culture, a special 2016 edition of the International Review of African American Art dedicated to Norman Lewis and is currently a co-founder of the Apricota journal. She is the recipient of numerous fellowships and awards including the Dean K. Harrison Fellowship, the Preservation of American Modernists Award, the Library Fellowship from the American Philosophical Society, the Andrew W. Mellon Fellowship at the Dia Art Foundation, the Dissertation Writing Fellowship at the New York Public Library and the CASVA Chester Dale Fellowship from 2016-2017.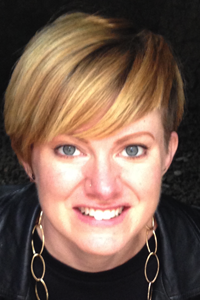 Katy Diamond Hamer is a journalist focusing on contemporary art and culture. She is the Founding Editor in Chief of the online publication Eyes Towards the Dove, has a Master's degree from New York University and is based in Williamsburg, Brooklyn. An avid writer with her finger on the pulse, Hamer contributes art reviews, previews and interviews to CULTURED Magazine, Flash Art International, SLEEK Berlin, W Magazine, New York Magazine (Vulture) and others. She is frequently invited to speak at colleges and art residencies as a guest critic and has lectured to students at Sotheby's Institute (NY), New York University (NY), Columbia University (NY), University of Pennsylvania (PA), Hofstra University (NY) and others. With a global focus being such a relevant part of the contemporary dialogue, Hamer also travels frequently and has taken press trips to Oslo, Stockholm, Bogota, Berlin, Miami, Philadelphia, LA, Dominican Republic, Boston, Connecticut and many other locations. Viewing, thinking about, and writing about contemporary art is her love and passion. She is often found with an iPhone in hand either taking notes or posting images to Instagram. When not looking at art she is at home with her poodle Loki Merz.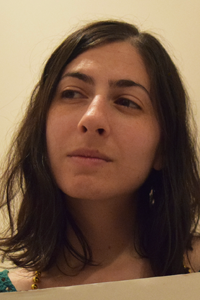 Jillian Steinhauer is the senior editor of Hyperallergic and a writer living in Brooklyn. Her work has appeared in such publications as the New Republic, Slate, the Los Angeles Review of Books, and the Paris Review Daily, and an essay of hers was included in Coffee House Press's 2015 book Cat Is Art Spelled Wrong. This past summer, she served as the art-writer-in-residence at SPACES gallery in Cleveland and in 2014 won the Best Art Reporting award from the US chapter of the International Association of Art Critic. Jillian holds a master's degree in Cultural Reporting and Criticism from New York University. In her free time, she's been known to judge art events, tote bag competitions, and cat video festivals.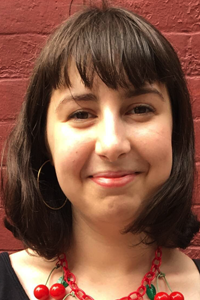 Julia Wolkoff is Assistant Editor at Art in America. She has reviewed artists such as Heidi Hahn, Tauba Auerbach, and Hilary Harnischfeger for the magazine and has covered exhibitions and museum openings in the United States, Europe, and Asia for the magazine's website. In addition, she has contributed essays to the catalogues for exhibitions including "Lucid Gestures" (2015), at the Louise McCagg Gallery, Barnard College, "Goddess, Heroine, Beast: Anna Hyatt Huntington's New York Sculpture, 1902-1936," at the Wallach Art Gallery, Columbia University, and Joan Snitzer's "Compositions" (2014), at A.I.R. Gallery, Brooklyn. At the 2016 Frieze Art Fair, New York, she moderated a talk on comics and contemporary art. Wolkoff graduated cum laude from Barnard in 2014.