The Master Class program invites prominent artists to the Academy to teach intensive workshops. Master Classes provide opportunities for intensive interaction with professional artists working in a variety of media and from a broad spectrum of cultural viewpoints. Working closely with these artists and through exposure to their opinions, motivations and working methods, students to gain insight into how artists approach the making of art and respond to the work of others.
Click here for a list of the Academy's recent visiting artists.
Undergraduate Master Classes
The Academy offers weekend Master Classes for students enrolled in undergraduate art programs with Steven Assael, Vincent Desiderio and Judy Fox. Classes are open to students in all art disciplines and majors. All accepted applicants receive full tuition scholarships. The application portal opens October 1. Students awarded a Master Class are responsible for overnight accommodations, transportation, food and materials for the two day workshop. Please click here to apply.
Eligibility
Open to applicants in one of the following categories:
Students currently enrolled as a Junior or Senior in an undergraduate program
Graduates of a Bachelor's program who are not currently enrolled in a Master's program
Applications will be accepted on a rolling basis
Application Instructions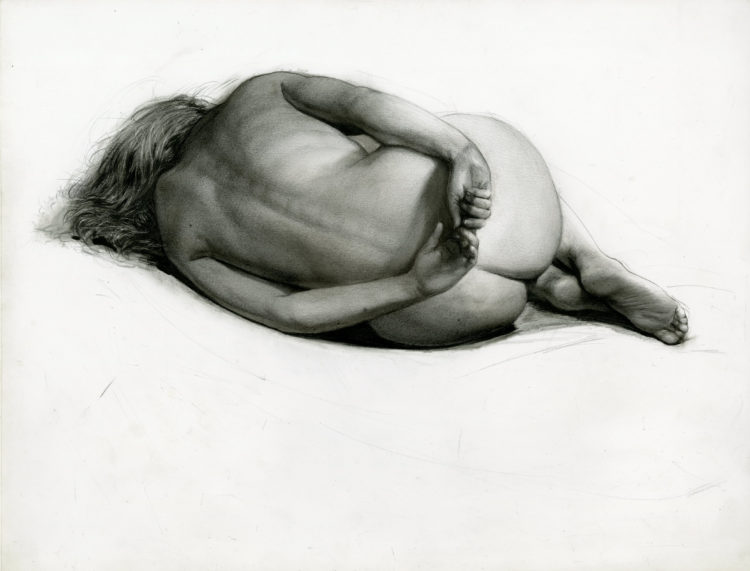 Steven Assael Drawing Master Classes
2018 Dates To Be Announced
12pm to 6pm
Assael Master Class Supply List
Steven Assael attended Pratt Institute. He has taught at Pratt Institute and the School of Visual Arts and is a recipient of an Elizabeth Greenshields Foundation Grant, Charles Roman Award and ED Foundation Grant. His work has been exhibited throughout the US and reviewed extensively. He has had solo exhibitions at Forum Gallery, New York, and has been included in group shows at the Arkansas Arts Center in Little Rock, the Flint Institute of Art in Michigan, the Kemper Museum in Kansas City, Missouri, the Yale University Art Gallery, the Queens Museum of Art, the New York State Museum in Albany, and the Ann Nathan Gallery in Chicago. He had a ten-year retrospective at the Frye Museum in Seattle, Washington. Lindenhill Books has published a book on his drawings, and articles on his work have appeared in ARTnews and Art in America. Assael is represented by the Forum Gallery in New York.
---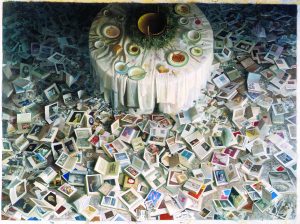 Vincent Desiderio Painting Master Class
January 13 & 14, 2018
12pm to 6pm
Desiderio Master Class Supplies List
Vincent Desiderio received a BA in fine art and art history from Haverford College. He subsequently studied at the Accademia di Belle Arti in Florence, Italy, and at the Pennsylvania Academy of the Fine Arts. His paintings and drawings have been exhibited widely in solo exhibitions at the Marlborough Gallery and Greenville Museum of Art, and group shows at MoMA P.S. 1, the New Museum, the Queens Museum of Art, the Portland Art Museum and the Kemper Museum (Kansas City). He is a recipient of a Pollock-Krasner Foundation Grant, two National Endowment for the Arts grants, the Everson Museum of Art Purchase Prize, a Rome Grant from the Creative Artists Network and a Cresson Traveling Scholarship from the Pennsylvania Academy of the Fine Arts. In 1996 he became the first American artist to receive the International Contemporary Art Prize awarded by the Prince Pierre Foundation of the Principality of Monaco. His works are included in the collections of the Metropolitan Museum of Art, the Denver Art Museum, the Museum of Fine Arts in Boston, the Guggenheim Museum, the Hirshhorn Museum and Sculpture Garden in Washington, D.C., the Walker Art Center (Minneapolis), the Everson Museum of Art (Syracuse), Galerie Sammlung Ludwig (Germany), the Greenville County Museum of Art (South Carolina) and the Indiana University Museum of Art. He is represented by Marlborough Gallery.
---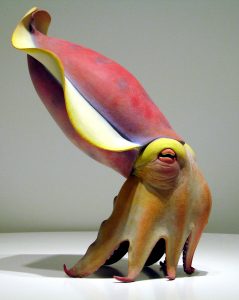 Judy Fox Sculpture Master Class
January 6 & 7, 2018
1pm to 7pm
Judy Fox studied sculpture at Yale and Skowhegan. She received a Master's in Art History and Conservation from the Institute of Fine Arts at NYU. Fox started showing in the East Village in 1985, pioneering contemporary figuration. Since then has participated in numerous private and public exhibitions around the US, and Europe. She has received many awards, including two NEA grants and awards from the "Anonymous Was a Woman" foundation and the American Academy of Arts and Letters. She is a 2006 fellow of the John Simon Guggenheim Memorial Foundation and a 2009 fellow of the New York Foundation for the Arts. Most recent solo exhibitions have been at The Contemporary Museum, Honolulu; PPOW Gallery, NY; Ace Gallery, Beverly Hills; and Ropac Gallery, Paris. Fox is represented by PPOW Gallery. She lives and works in New York.