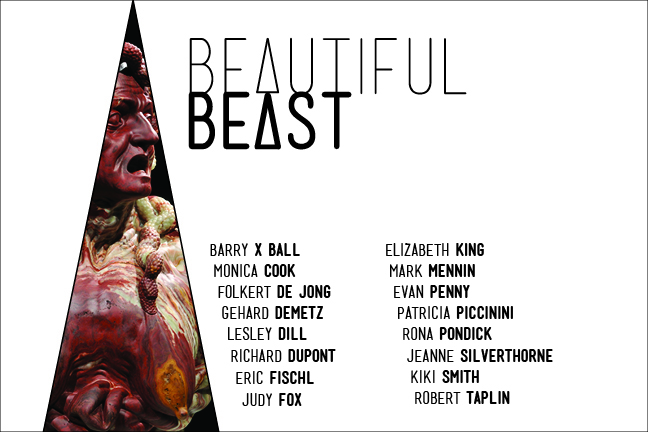 Beautiful Beast, a group exhibition 16 acclaimed sculptors, explores the relationship between beauty and abjection through the lens of the grotesque with works by Barry X Ball, Monica Cook, Gehard Demetz, Lesley Dill, Richard Dupont, Eric Fischl, Judy Fox, Folkert de Jong, Elizabeth King, Mark Mennin, Evan Penny, Patricia Piccinini, Rona Pondick, Jeanne Silverthorne, Kiki Smith and Robert Taplin. Connected by their use of distortion to create fearless depictions of humanity, the work of Beautiful Beast runs the gamut of human emotion, often teetering towards the uncanny. Highlighting a wide range of work made over the past 20 years, the exhibition encompasses a variety of materials including foam, wood, steel and digital projections.
Curated by Peter Drake and organized by Elizabeth Hobson.
The exhibition is generously sponsored by Cadogan Tate Fine Art.
Exhibition/Artwork Inquiries: Elizabeth Hobson, Director of Exhibitions exhibitions@nyaa.edu (212) 842-5966
Media Inquiries: Folake Ologunja, PR Director fologunja@nyaa.edu (212) 842-5975