The New York Academy of Art's Forensic Sculpture Workshop, created in 2015, is the result of a unique partnership between the Academy and the New York City Office of the Medical Examiner, in which art students used skulls from actual "cold cases" to recreate the faces of the victims, in the hope of identifying unknown persons.
For the week-long sculpture course, Academy students each receive a replica of the skull from a real unidentified body, and use their sculptural and artistic training to accurately reconstruct the face of the victim in clay, under the instruction of Joe Mullins, a forensic imaging specialist. Bradley J. Adams, the director of forensic anthropology for the Office of the New York City Medical Examiner, called clay facial reconstructions the "last-ditch effort" to identify unknown homicide victims, after methods such as fingerprinting, dental records and DNA testing fail to yield results. Nationally, thousands of skeletal remains await identification. The pilot program at the Academy in 2015 marked the first time the Office of the Medical Examiner had ever attempted this project with an art school, and resulted in 11 busts created from New York City skeletal remains and one positive identification. In 2016, the program was expanded from New York to include skulls from a variety of cold cases all over the country, from Delaware to California, and included two 19th-century skulls from unknown soldiers killed during the Civil War.
In 2018, the Academy expanded its scope.  In addition to working on selected remains from New York City, partnered with the Pima County, Arizona, Medical Examiner's office to recreate the faces of 8 unknown migrants whose skeletal remains had been discovered in the desert. Each year hundreds of people die attempting to cross the US-Mexico border and in 2017, the death rate for migrants increased 17% according to the United Nations.
For more information, contact Angharad Coates, Director of Communications for the New York Academy of Art atacoates@nyaa.edu, 212- 842 -5975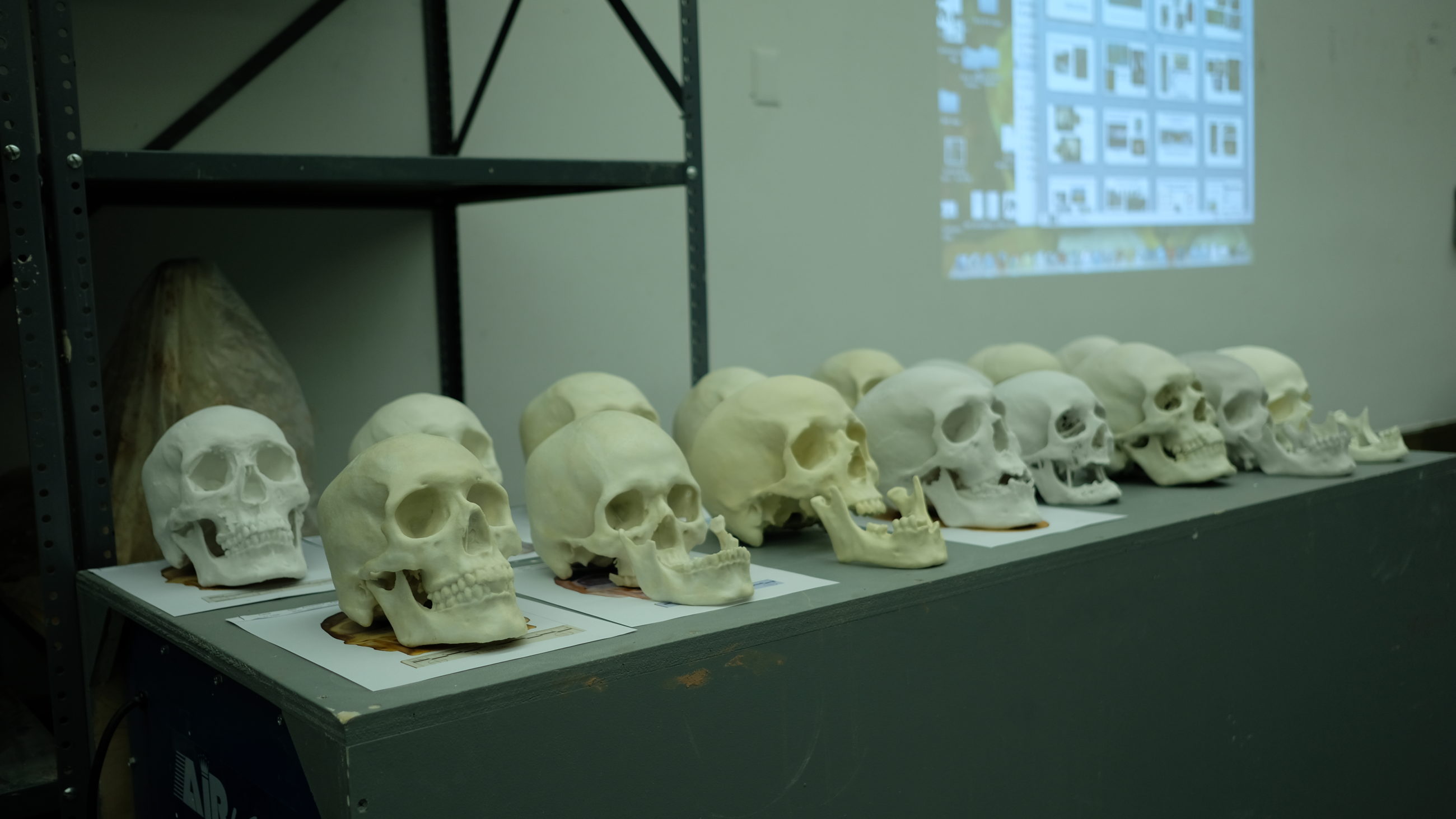 First day of class
(courtesy New York Academy of Art)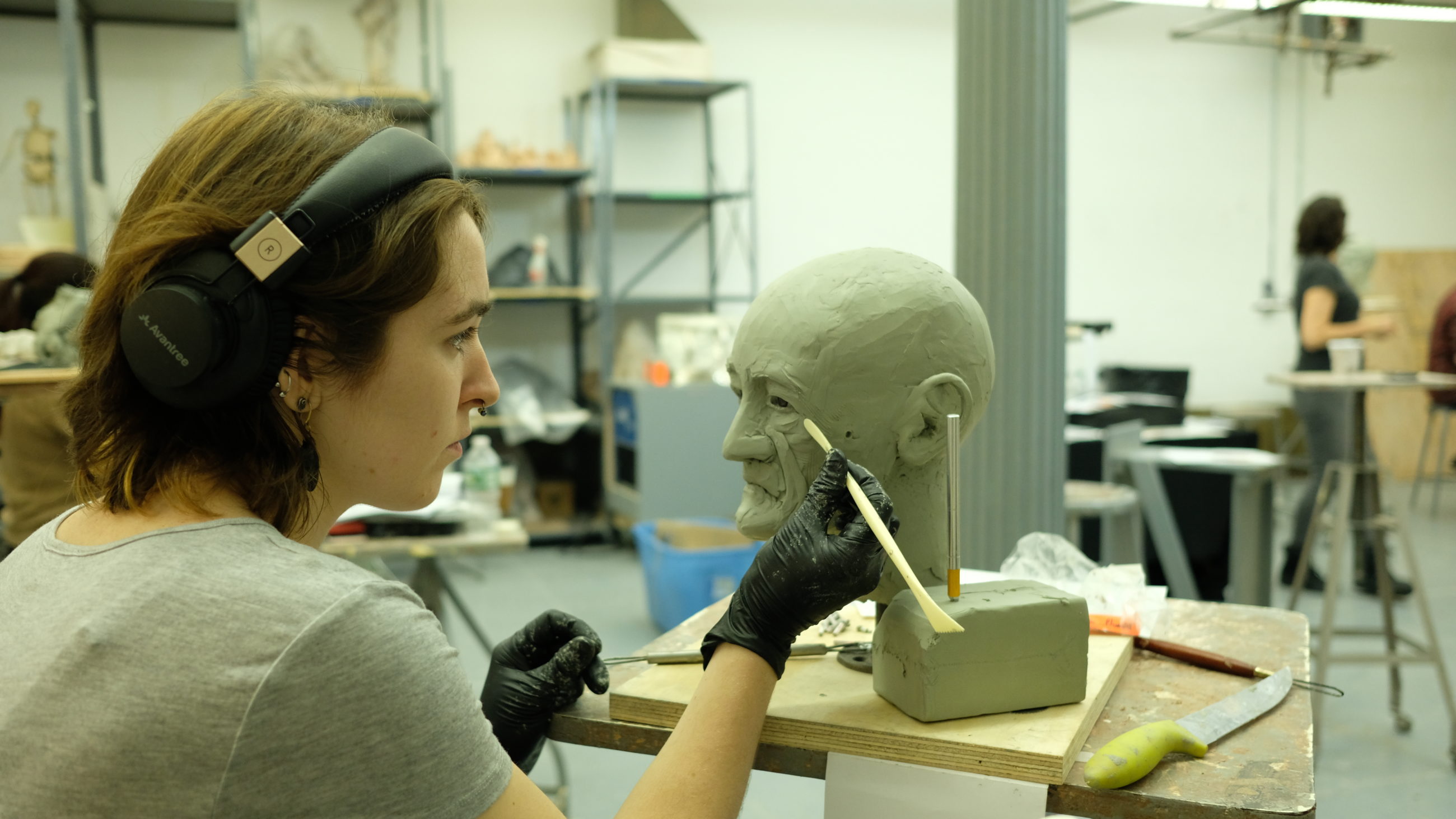 New York Academy of Art students at work
(courtesy New York Academy of Art)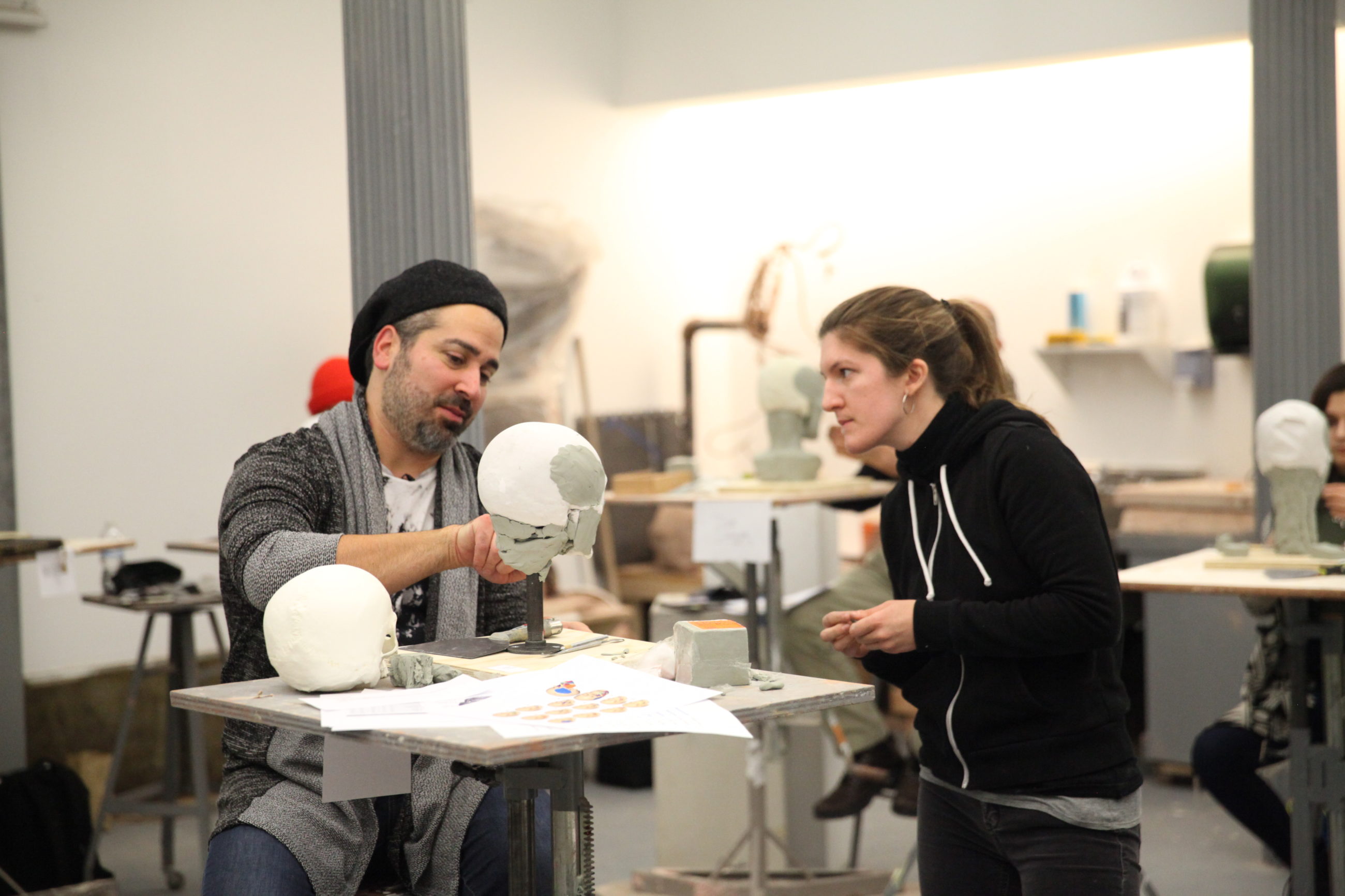 Instructor Joe Mullins and student
(courtesy Emily J. Mullins)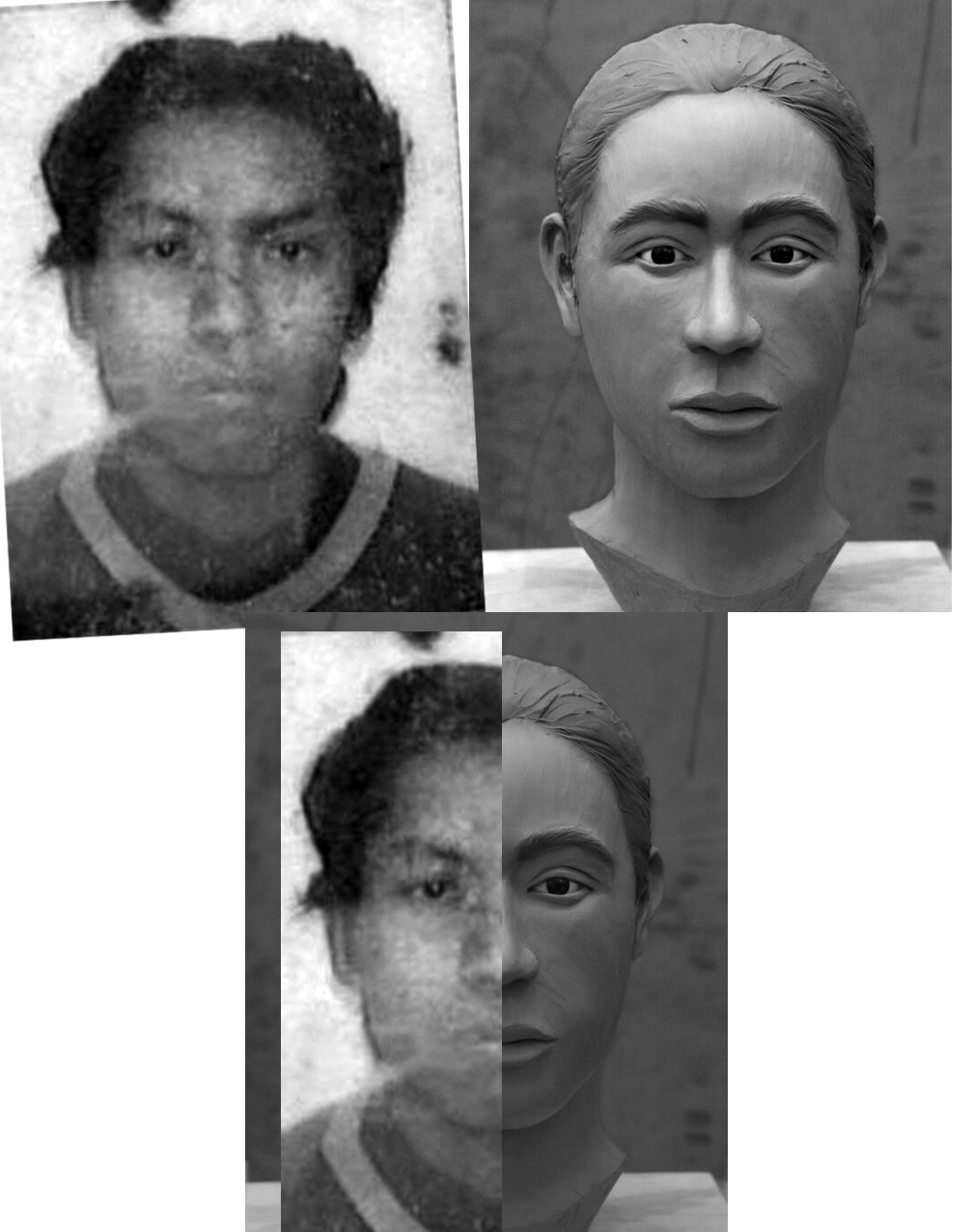 Mexican ID photo, compared to New York Academy of Art facial forensic reconstruction
(courtesy Pima County, Arizona, medical examiner's office)
Starting in 2018, the Academy partnered with technology company Cappasity  to create 360-degree digitizations of the reconstructions. The high-definition digitizations, able to be rotated and zoomed, will greatly improve chances for possible identification and Cappasity has given use of its proprietary software pro bono to be used for this project.